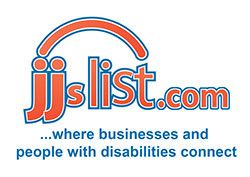 Disability Awareness Training 
for Businesses and Organizations
Our ''Disability Awareness Players'' program is a smash hit 
with businesses and organizations in Chicagoland. 

Through this program, people with disabilities
build essential professional communications 
and networking skills, while helping business employees 
learn how to interact naturally with people who have disabilities. 

Fill out this form below to request a training for your organization, 
or simply ask for more information. Thank you! 

You're also welcome to contact us at
info@jjslist.com or (847) 869-0000.
Let's Begin!